Chicago and Northbrook Paternity Attorney
I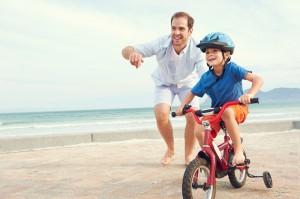 n paternity or parentage cases, allocation of parental responsibilities (formerly child custody) and parenting time (formerly visitation) and child support are the most important and emotional  issues. Most cases are initiated because the mother is seeking child support or because the father is trying to establish more parenting tights or time with the children.
The first step is to establish a father-child relationship. This is usually done by DNA test results and a court adjudicating parentage or the father signing a Voluntary Acknowledgement of Paternity (VAP) form at the hospital after the birth of the child.
The Law Offices of Annette M. Fernholz, P.C. assists mothers who wish to establish paternity for child support reasons, and defends fathers against these actions. The firm aids mothers an fathers in formalizing parenting (formerly custody and visitation) arrangements.
At times the  parenting  and support issues can be mediated and resolved. On other occasions, the issues must be litigated. If the issues must be litigated, often an attorney is appointed for the children and the court may assign a mental health professional to conduct an assessment of the parties to determine the best interests of the children.
The Chicago and Northbrook family law firm can answer your questions regarding parentage. Call Annette Fernholz at 312-683-0308 or send an email for a consultation.