Illinois Family Law Appeals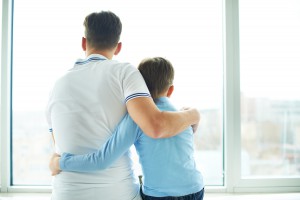 At times a divorce, paternity, parenting time or child support case goes to trial but the judge's ruling does not terminate the matter.  Judges make mistakes. They can fail to properly consider all the evidence before them or they can misapply the law. Either party can appeal the trial court's decision.  Although reviewing courts will give considerable deference to the decision of the trial court, at times an appeal is the only option.
The appellate process is very different than litigating at the trial court level. The only information the appellate court may consider in its review is the record prepared by the clerk's office, trial exhibits, transcripts of the trial and written briefs submitted by attorneys. No new exhibits or additional testimony is permitted.
In general, a Notice of Appeal must be filed within 30 days of the court's final ruling. Other types of appeals such as those involving retraining orders must be filed within 48 hours of the court's order. Some appeals can be expedited. Due to the complicated nature of appeals, you should consult with an experienced appellate counsel as quickly as possible to determine the best course of action.
What is the process for an appeal?
The appellate process  begins with the filing of a Notice of Appeal.  The deadline for filing this notice is strictly enforced by a reviewing court. After the record is prepared by the clerk of court, the appellant files his or her brief which states the facts of the case at trial and presents legal arguments to convince the appellate court that the trial judge made an error in rendering his or her decision.  The appellee's brief rebuts those arguments.  The appellant usually files a reply brief responding to the arguments raised in the appellee's brief. On occasion the reviewing court may grant oral arguments and direct the attorneys to appear and respond to questions about the briefs or issues raised in the briefs. The appellate court renders a written decision only.
In certain circumstances it is wise to engage in a settlement conference with an appellate justice to help resolve the issues before either party embarks on a costly path of compiling the record and preparing briefs.
The Law Offices of Annette M. Fernholz P.C. has represented its own clients and the clients of other attorneys regarding their appeals. We are well-versed in all facets of the appellate process – advocating at appellate settlement conferences, drafting petitions for leave to appeal and appellate briefs and the presenting effective oral arguments before the reviewing courts. We have prepared more than 30 appellate cases and have argued before the Illinois Supreme Court.
Family Law Appellate Attorney
Whether you are contemplating, initiating or responding to an appeal, contact Law Offices of Annette M. Fernholz, P.C. to understand the timeline for appeals and the issues you wish to appeal. Call 312-683-0308 or send an email for a consultation.