Chicago and Northbrook Post-Decree Attorney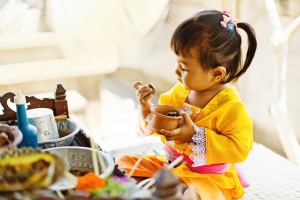 After a divorce has been finalized, there are often issues that arise that require further litigation. Commonly issues dealing with child support, parenting responsibilities (formerly child custody) and parenting time (formerly visitation) may need to be revised. Post-divorce disputes usually called post-decree or post-judgment issues often occur after one or more of the parties has experienced a change in circumstances. Typically those circumstances are:
Changes in economic circumstances resulting in decreased or increased child support
Changes in circumstances affecting parenting rights or parenting time
Changes in circumstances affecting the amount spousal maintenance paid or received
Failure to abide by the terms of the divorce judgment amount
Child Support Modification
Modification in child support can occur when an obligor's employment circumstances have changed significantly and the needs of your children have changed. A parent may see significant changes in income such as pay cuts or promotions.  Divorced or unmarried parents may also need to resolve issues regarding contribution to college expenses.
Changes in Parenting Allocation (formerly custody) or Parenting Time
After the judgment is entered, a party may seek a modification in parenting rights or parenting time.  At times a parent's remarriage, move to another location,  or new employment with different work hours can be the source of a modification petition.
Enforcement of court orders
An enforcement action may arise when an obligor is late paying support, when there is a persistent visitation issue or another term of the divorce judgment is not fulfilled. We will ask to hold the non-compliant parent in contempt of court. The judge has a number of options to enforce court orders including incarceration and suspension of driving privileges.
Chicago Post-Judgment Attorney
The Law Offices of Annette M. Fernholz, P.C.  provides realistic and reasonable legal counsel to individuals who have family law disputes. Call 312-683-0308 or send an email for a consultation today.